Purchase professional-grade supplements through Fullscript!
We now use Fullscript to connect you to the supplements you need! Their ordering platform is very easy to use, and you'll find all the top brands including Designs for Health, Klaire Labs, Metagenics & Seroyal.
To connect to the Advanced Family Eye Care catalogue, click this button and create a simple profile: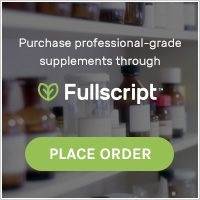 Free standard shipping is available on all orders over $50 US.
Their friendly customer service team can be found at 1-866-807-3828 or
This email address is being protected from spambots. You need JavaScript enabled to view it.

.